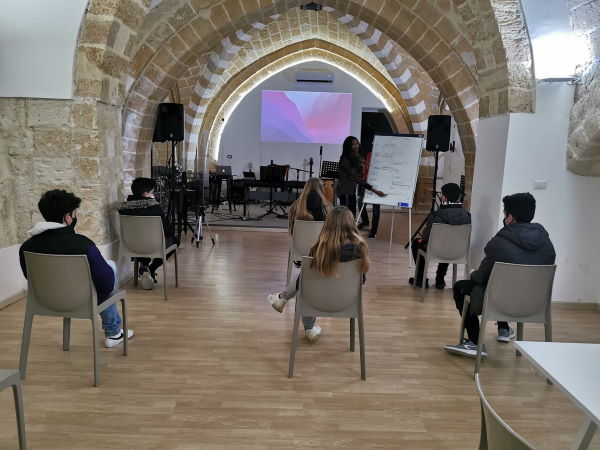 About our English classes
Learn English with us!
At Brindisi tabernacle, we offer English classes for all ages, whether you want to learn English from scratch or want to perfect your language skills or have better opportunity at work or help you pass your English Exams, we help you achieve this goals through our weekly classes.
We help our students improve their communication skills in English. We offer two types of classes: Private and Group Classes for all ages
Kids Pre A1 classes
Kids A1 Movers
Kids A2 Flyers
Beginners/Teens B1 PET
Beginners/Adults B1 PET
Intermediate /Adults B2 First
Adults CAE
Group Classes
The aim for the group classes is for students to learn and practice speaking English with other learners in an informal and friendly setting. The group is led by native speakers and experienced English teachers.
Private Classes
Private classes are more customized based on the student's needs.
Immigrant Classes
We host Italian classes to adults to help build a vibrant community where immigrants succeed.